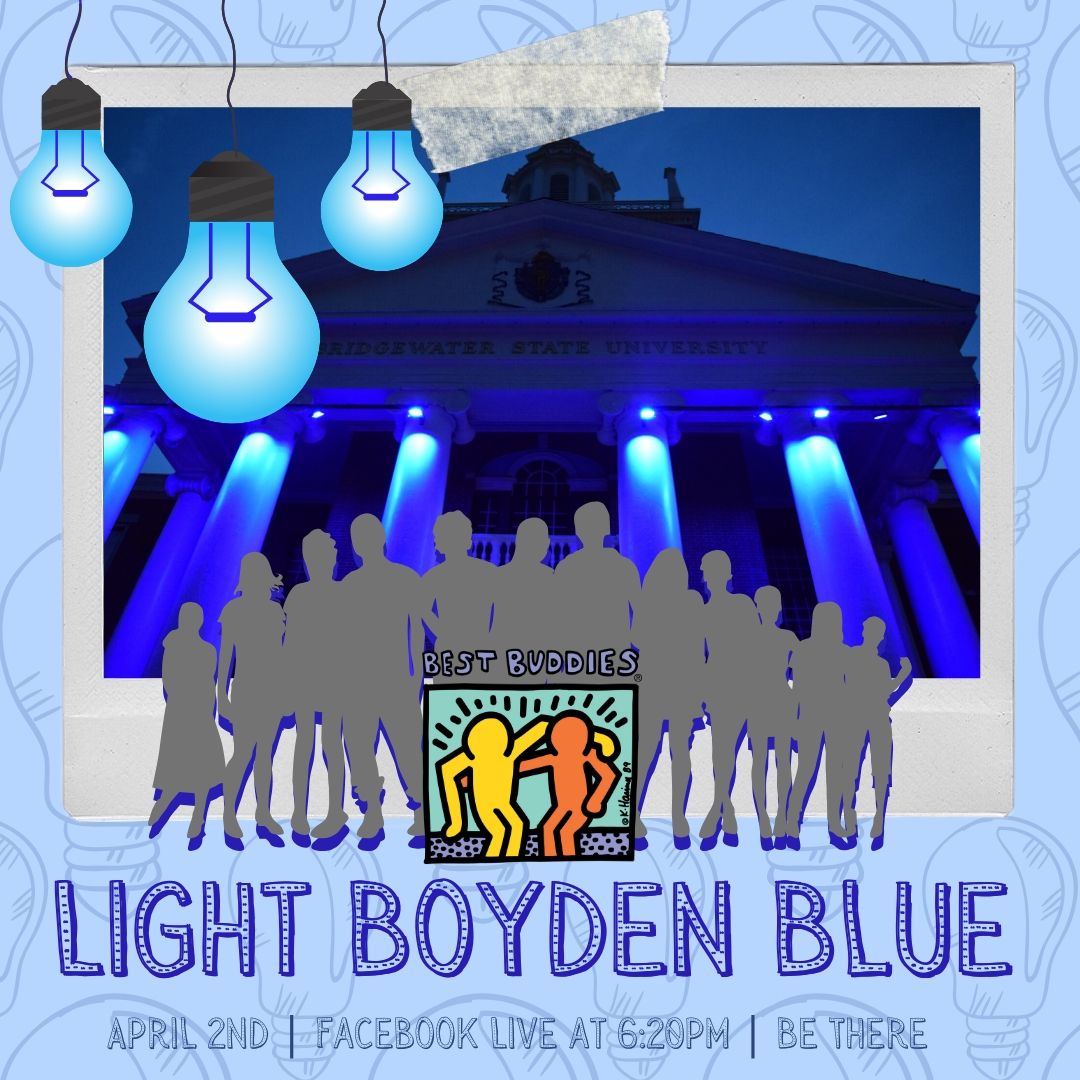 April is known as Autism Awareness Month. But, Bridgewater State University students strive for something more than awareness: acceptance. 
BSU kicks off Autism Awareness Month with its second annual Autism Acceptance Day on Thursday, April 2nd. Boyden Hall will be lit up blue for the month of April, and this year - the mobile app will join in as well: for one day, BSU Mobile will switch to a blue color scheme to honor the student-founded event. 
Best Buddies at BSU will be kicking off Autism Acceptance Day at 6:30 pm via a Facebook Live Event, where they will be lighting the exterior of Boyden Hall Blue to reflect Autism Awareness Month and Autism Acceptance at BSU.
According to the National Autism Association, Autism now affects one in every fifty-four children, and that rate has grown steadily over the past twenty years, but in the words of Chinedu Ibiam, '21 (who helped organize last years' event) "When we choose autism acceptance, we choose to embrace the personalities of people on the autism spectrum, we send a message saying that 'No, you do not have to hide who you are.'"
Visit Best Buddies at BSU on Facebook
Visit Best Buddies at BSU on Instagram