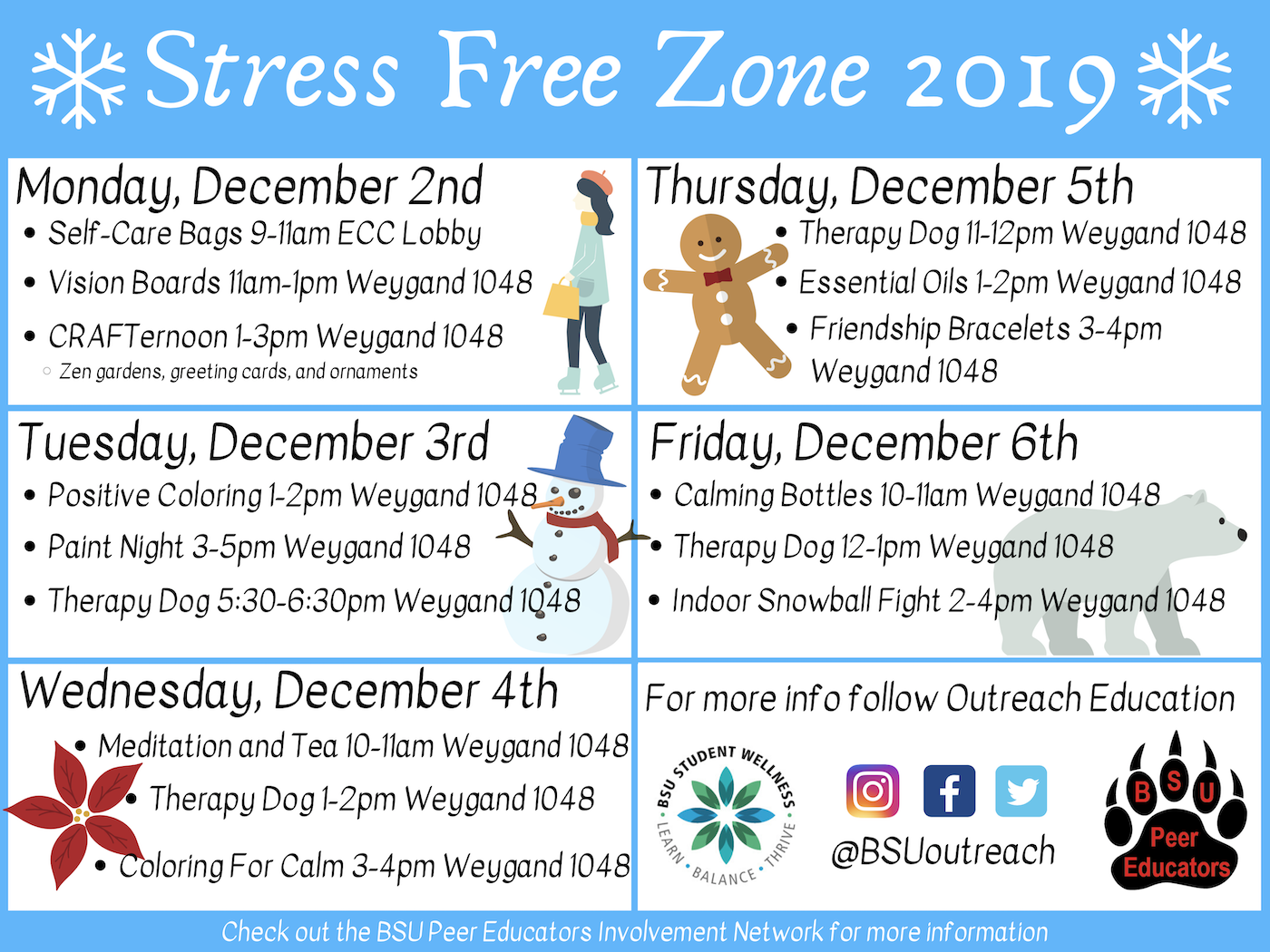 Fun events all week!
Join Outreach Education in the Wellness Center and the BSU Peer Educators for our Stress Free Zone, December 2-6. We have crafts, coloring, a painting event, therapy dogs, essential oils and an indoor snowball fight scheduled!
Follow us on social media @BSUoutreach to see our calendar events and receive updates. Don't miss the fun!!